December 18, 2020
One of the many things I learned this year is that you're not supposed to date blogposts. Oops, I'm breaking that rule because the date couldn't be more topical in this case, as today marks the last day of classes for Templeton Academy in 2020.
But before I share a few insights on what I have learned as an individual and what we have learned as a collective, per the title, I'm honestly most curious to know what you learned and what your school learned?
This unprecedented year in American and world history has certainly given us much to reflect, assess, and act upon. The coronavirus pandemic became the catalyst for an economic pandemic, which in part laid bare the racial injustice pandemic that tragically has been with us for centuries. The confluence of all three has forced learning communities everywhere to rethink and re-imagine entire ways of operating and surviving, much less thriving.
I learned anew this year that when it comes to taking on diversity, equity, and inclusion as well as anti-racism, words are necessary but not sufficient. It's about taking the time to share your truth and build trust, and then doing the work together. As a school we learned that while we have a tremendous advantage as a relatively young school that holds revolutionizing access to 21st century learning as a cornerstone of our mission, that this DEI and anti-racism work is not yet a strength, it's a journey. And it's a journey that myself, my colleagues, our Students and their families are dedicated to taking together in the year and decades to come.
In addition, I learned that the other cornerstone of our mission, Student agency, is a journey as well. What's student agency, you ask? Synonyms include self-direction and self-management. Per our new website, at Templeton Academy, we define agency as our Students having voice and choice in their learning and ownership of their goals.
Why does Student agency matter more than ever today? Because yesterday's schools provided a service: teaching. Whereas tomorrow's schools must provide a capability: learning. As the pandemic has shifted ground (not to mention the locus of control) from beneath our feet, many of us educators and parents have been understandably focused on trying to reimagine how we provide the service of teaching in this new normal. But we've learned this year that now more than ever we must huddle up with our Students, and in doing, fuel their agency so they play a much larger role in directing and managing their learning going forward.
Perhaps the thing more important than Student agency is Student safety. Thus, perhaps most importantly, this year we learned how to execute our unique middle and high school programs in-person safely. It has also demanded an investment of more time, truth, and trust between our teachers, parents, and Students than ever I imagined. And it's thanks to their collective strength and resilience that we have had zero Covid transmission in our schools in 2020.
Which leads to the final of many learnings I'll share today. Again, it's something that I knew but appreciate anew: that manure is fertilizer (a mentor put it less delicately substituting manure with a four-letter word that rhymes with "wit"). We articulate it more delicately as one of the four key capabilities of a Templeton Academy graduate: that they think creatively and solve problems by seeing challenges as opportunities, not as obstacles.
We rise. We try. We sometimes get it right. More often we get it wrong. But then we get back up and try again. We grow. In short: we learn.
So, what did you learn? What did your school learn? And who will you apply that learning in the New Year?
Please take a moment to email me directly and share. Needless to say, I'm especially interested in hearing from Students, as we'd love to have you learn with us at Templeton in 2021!
Onward and upward,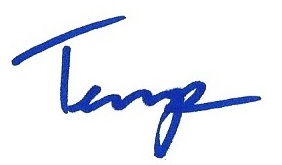 PS. You know what's also fertilizer for growth? Time offline with the family and friends over the holidays, so please enjoy yours!